Upcoming events at Barr
Throughout the year, we will host a number of events both at the Beer Bar and in the main dining room. Make sure to follow @barrcph on Instagram and come back to this page for additional information on events being held throughout the year.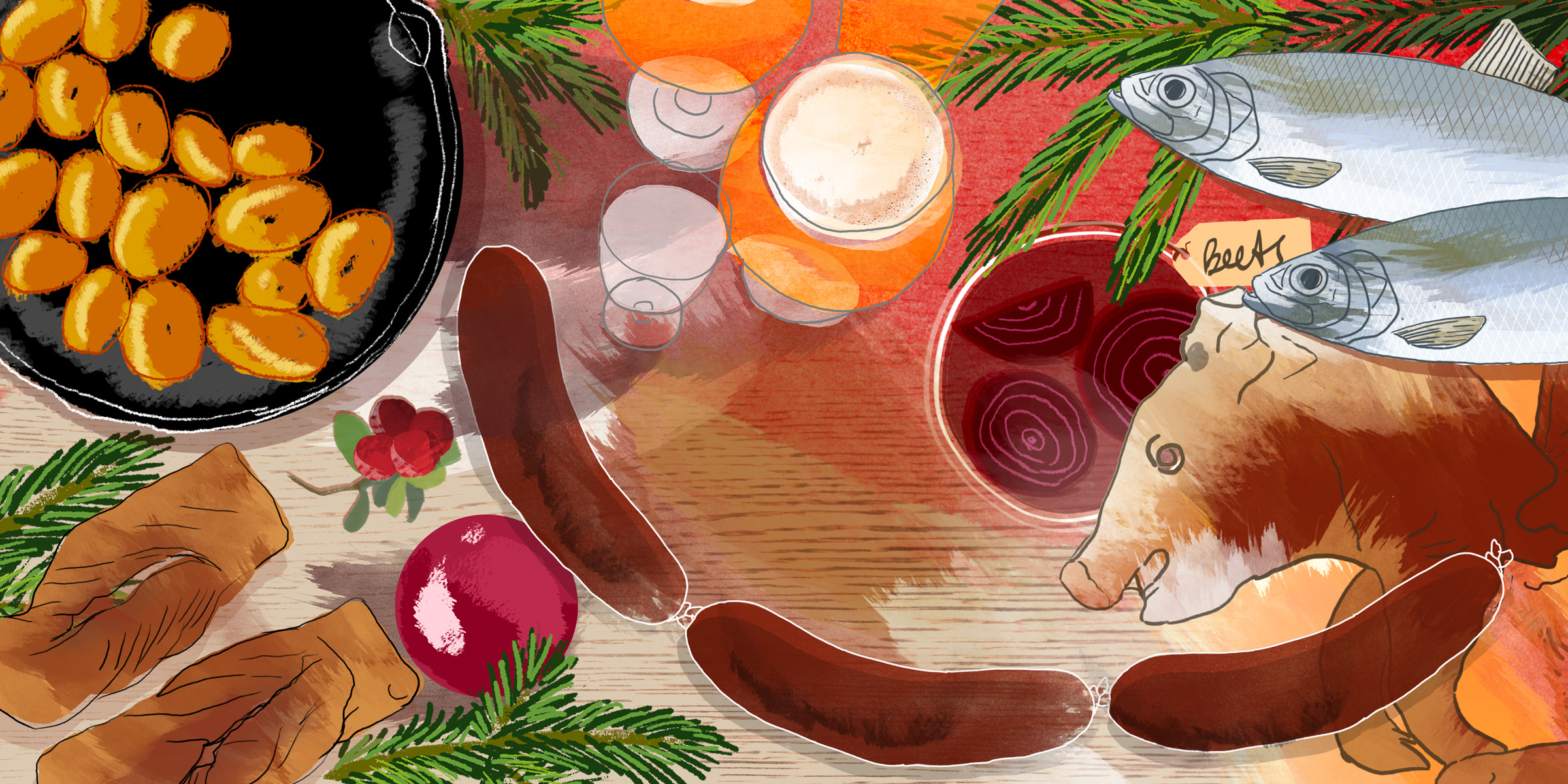 The Great BARR Christmas Feast
– December 2018
This year we repeat last year's success as we celebrate our reoccurring Christmas tradition – The Great Barr Christmas Feast. It is available for lunch Friday to Sunday starting November 30th till December 16th.
We will include many of the classics from a traditional Danish Christmas menu, all with a Barr twist.
The Christmas Feast is served in four segments – chilled, warm, hot and sweet.

Barr "klejne" with goosebreast
Herring
Aged white herring with egg cream and salted plums
Red herring with capers and onions
Fried plaice with bleak roe and mayonnaise
Pulled chicken – creamy salad with mushrooms and Barr's own bacon
Pork breast – dried, salted and fried – with apples from "Fejø"
"Terrine" made from salted pork with mustard
"Julemedister" – Traditional Danish Christmas sausage made from veal and pork
Free range duck – salted and aged
Aspic, duck sauce and cabbage stew with truffle
Caramelized potatoes, creamy potatoes, potato crisps
"Barr pickles"
Beetroot, Lingonberries, Gherkins, Rosehips, Elderberries, small Cucumbers, green Tomatoes, Ramson Onions, Cabbage, Cherries, Pumpkins
Cheeses – Our Christmas selection with flat bread and compot of "amassed" berries
Barr "rice pudding" – the traditional Danish Christmas dessert
"Ginger bread cake"
DKK 550 per person
Book online here or write us at  booking@restaurantbarr.com