Upcoming events at Barr
Throughout the year, we will host a number of events both at the Beer Bar and in the main dining room. Make sure to follow @barrcph on Instagram and come back to this page for additional information on events being held throughout the year.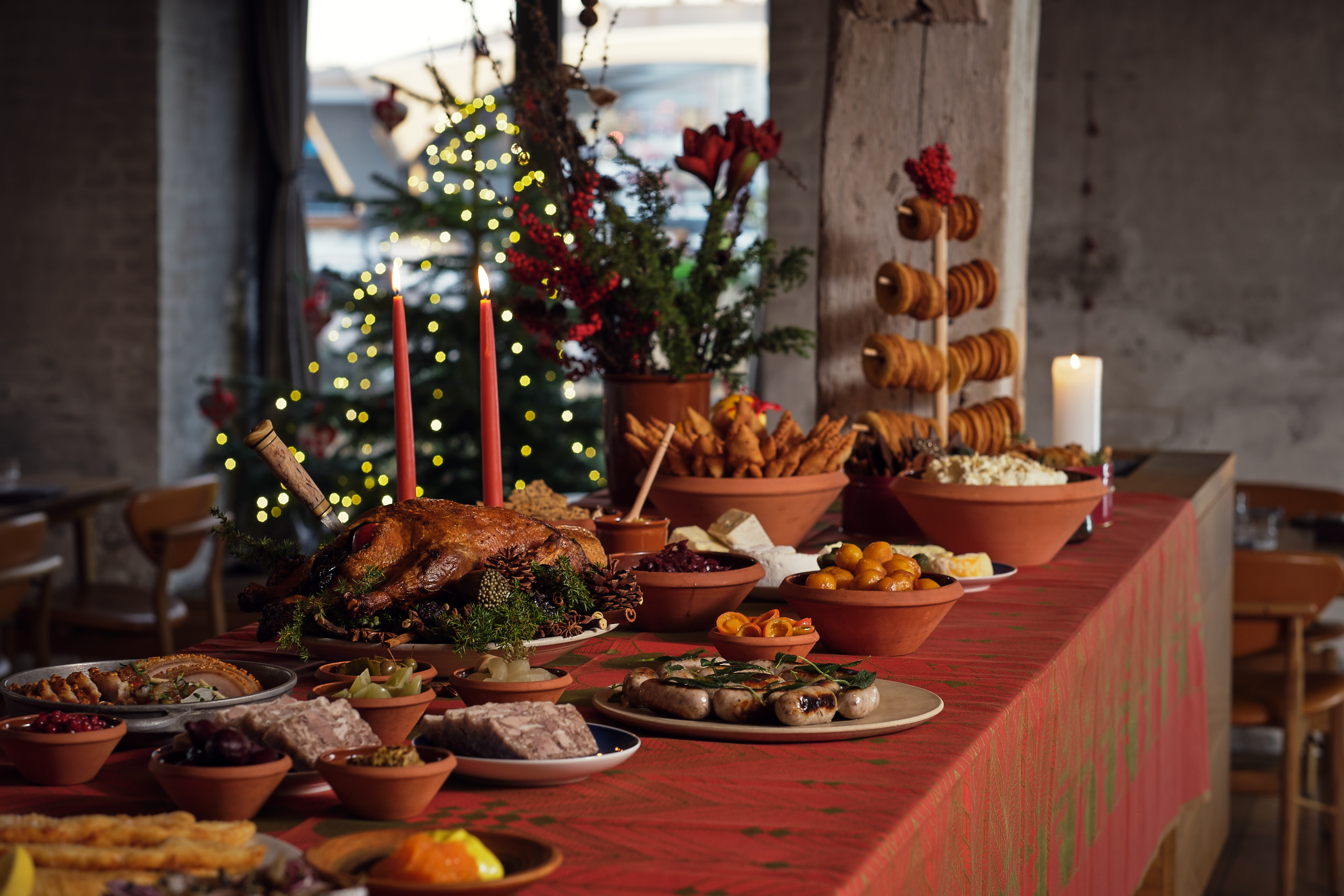 The Great BARR Christmas Feast
– December 2020
This year we repeat last year's success as we celebrate our reoccurring Christmas tradition – The Great Barr Christmas Feast. It is available for lunch Friday to Sunday November 27th till December 20th.
We will include many of the classics from a traditional Danish Christmas menu, all with a Barr twist.
Klejne
with duck liver parfait
Herring
Aged white herring with egg cream and hip berries
Gravlax. Iceland salmon with dill, mustard and honey
Fried plaice with mayonnaise, shrimps and lemon
Sylte – Traditional terrine of pork shank. Horseradish and homemade mustard
Æbleflæsk – Caramelized apples with pickled pearl onions and crispy pork jaw
Chicken salad with kale, hazelnuts and apple
Duck feast
Duck legs with duck jus. Caramelized potatoes and stewed cabbage with cinnamon, nutmeg and lingonberries
Barr pickles
Beetroot, lingonberries, gherkins, rosehips, elderberries, pickles, green tomatoes, cabbage
Cheeses
Our Christmas selection with flat bread and compot of "amassed" berries
"Ris a la mande"
Traditional Rice pudding with almonds, vanilla and cherry sauce
Sweet klejne and Christmas confectionery
DKK 595 per person
The Christmas Feast is served in four segments – chilled, warm, hot and sweet.
We are limited from accommodating dietary restrictions.
The menu includes gluten, lactose, nuts, fish, pork and duck