One, two, three beers please
Adjacent to our dining room, we have a 30-seat bar, which is open seven days a week. The drinks menu is influenced by the traditions found along the Northern Sea region in Europe, also known to some as the beer and aquavit belt. This means a strong focus on beer, but we also offer a selection of spirits, cocktails, wines, and our full food menu. It is a warm place to stop by for a beer and a snack, or a quick weeknight dinner (a schnitzel and beer is a favorite combination) and there are no reservations required.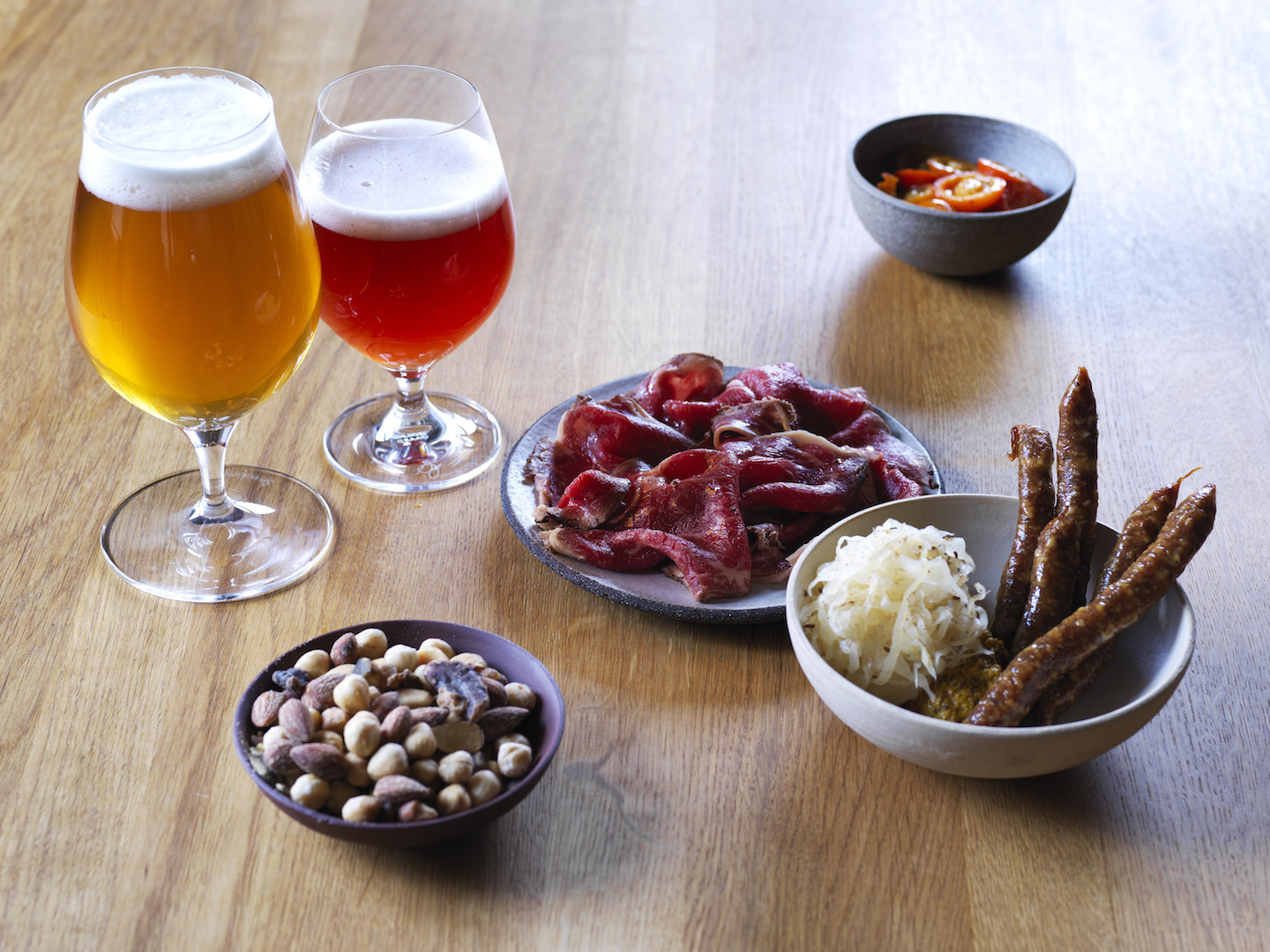 You will find a wide selection of beers both on tap and by the bottle, and we sort them on the menu by flavor profile: Crisp, Hop, Malt, Smoke, Roast, Spice & Fruit, and Tart & Funk. This is to make it easy for guests to experiment and find something new. Our brewmasters are also always at hand to help you find what you're looking for, to answer questions, or to geek out on ingredients, techniques, breweries and all things beer.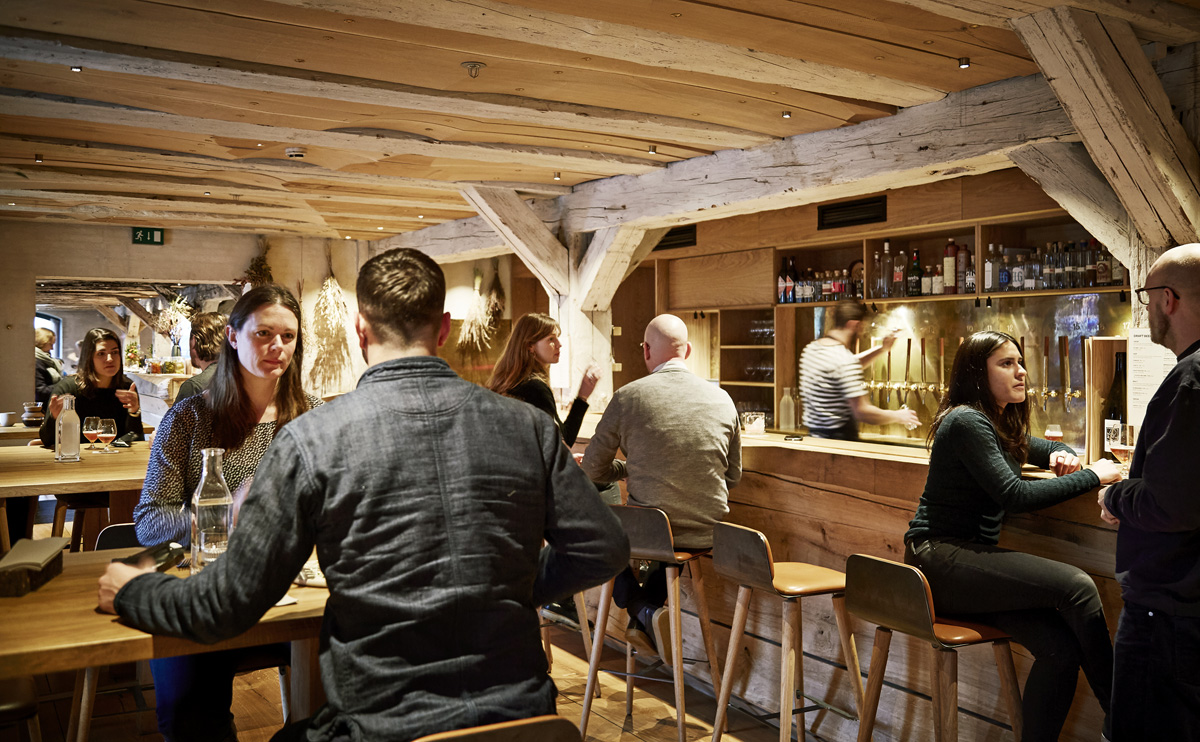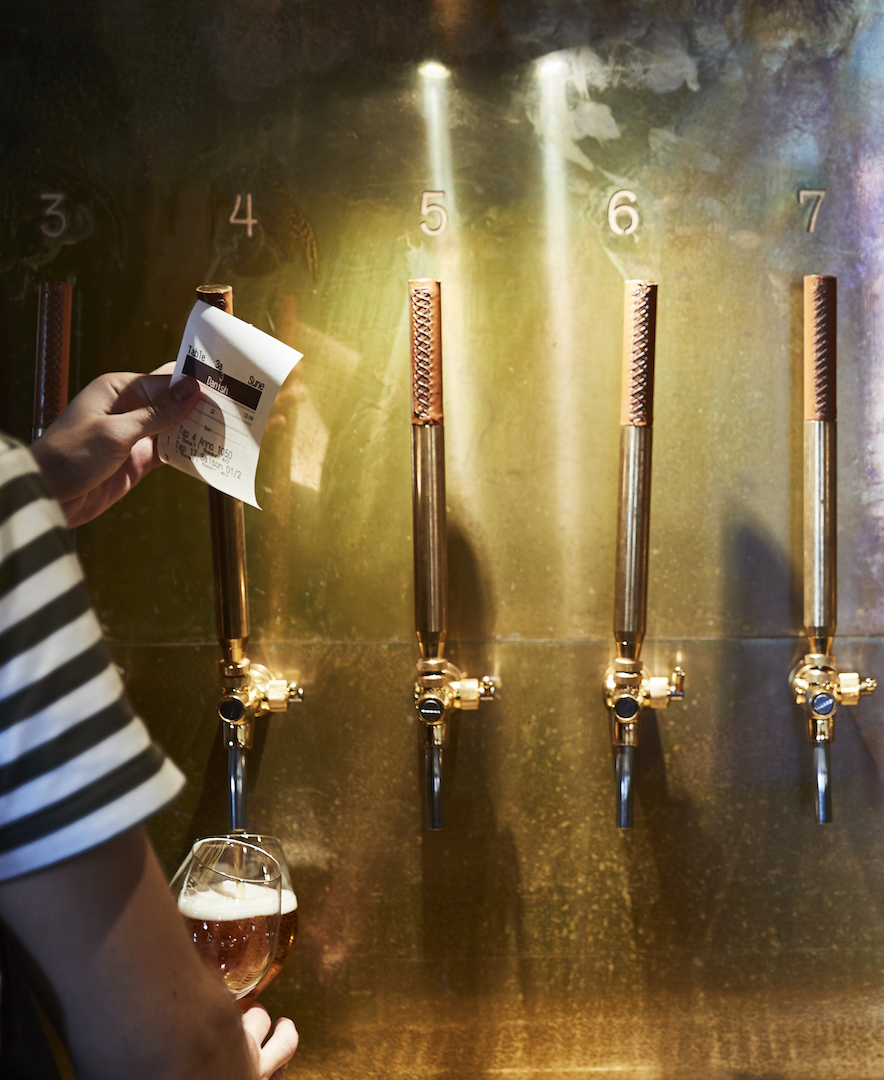 What's on tap
With a selection of 10 beers on tap, and an extended bottle list, the brew masters at Barr work closely with independent craft breweries to create a unique selection of beers that changes week to week. We offer a wide range of styles both traditional and modern; everything from wheat, to pilsners, lambics, imperial stouts, pale ales, and funky craft brews.